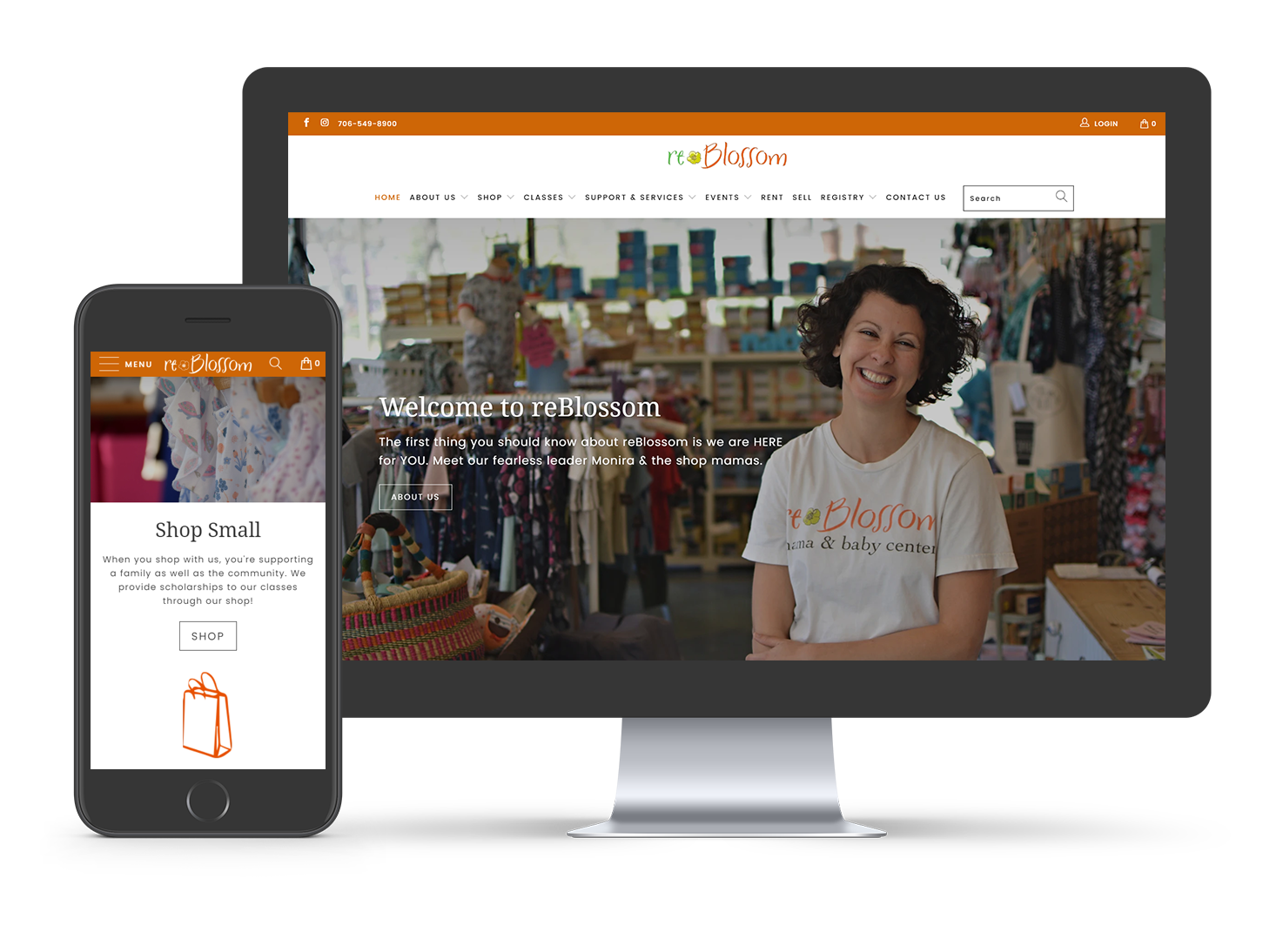 Website
reBlossom Mama & Baby Shop is a wonderful shop & community center located in Athens, GA. The owner, Monira Silk, opened reBlossom in 2010 and has steadily grown her shop & community resources through the years. While navigating the COVID-19 pandemic, Monira realized she needed a more complex online store solution to better serve her customers (and battle the beast of Amazon). When customers were no longer safe to shop in-store & gather in person for classes and support groups, online sales became all the more important. That's where I came in!
reBlossom wanted the ability to easily add products on their own & manage their entire inventory. Shopify's simple user interface, flexibility with apps & desktop applications, and affordable monthly fee made it the best solution for their needs. Although Shopify is ideal for products, it's not so great for the other informational elements of a website. For reBlossom, they had the added needs for community classes, support groups, baby registry, appointment booking & more that all needed custom solutions. It was a journey but ultimately a joy to fully create all of the pages that make up the heart of reBlossom on this site! Click the link below to see the website live!
PRINT & DIGITAL MEDIA
As an active store, reBlossom often needs to let their customers know vital info about hours, sales, operations & more. My approach to graphics of this kind are to be consistent with the brand but also flexible for the content's needs. Click on the photos below to see the full images.